With its ultralight 57MB size shown on its eShop sheet, it's clearly not the title that should clutter your Switch at first. But beware, this weight will increase very quickly and actually up to 2.4GB of free space is needed to properly host this game.Guardian Tales is a game that can be played alone on its console, but also online for up to four. Developed by the studio Kakao Games Corp., it is published by Kong Studios and acquiring it will cost you nothing. In fact, if it is free at launch, micro-purchases are integrated into the game to allow you to go faster in history, purchases that are not mandatory even if the economic model will favor paying players. A demo is available on the eShop to try the adventure in discovery mode if in doubt.
The entire Guardian Tales game takes place in Kanterbury, a kingdom under attack by a large number of demonic invaders. We embody a character, the legendary Guardian or the Chosen One, whose role is to find the other 12 Guardians missing after the assault on the castle and set out to regain the throne. The prologue thus introduces us to this plot, while teaching us the first game mechanics (movements and interactions with objects).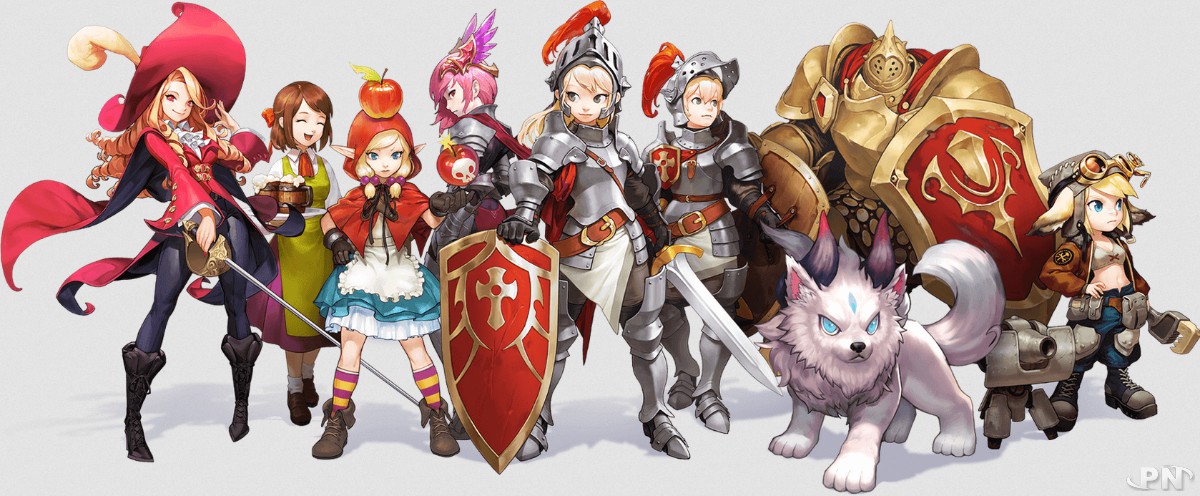 The player will meet various companions in the many different worlds that he can explore in the game. Having companions by the player's side will help him fight bigger and evil enemies during his quest.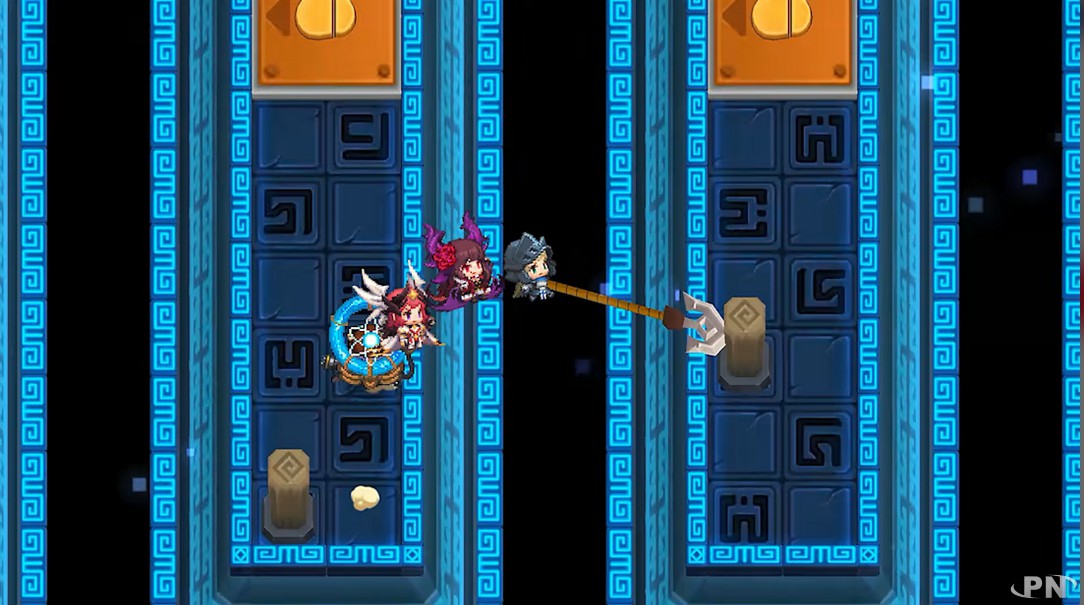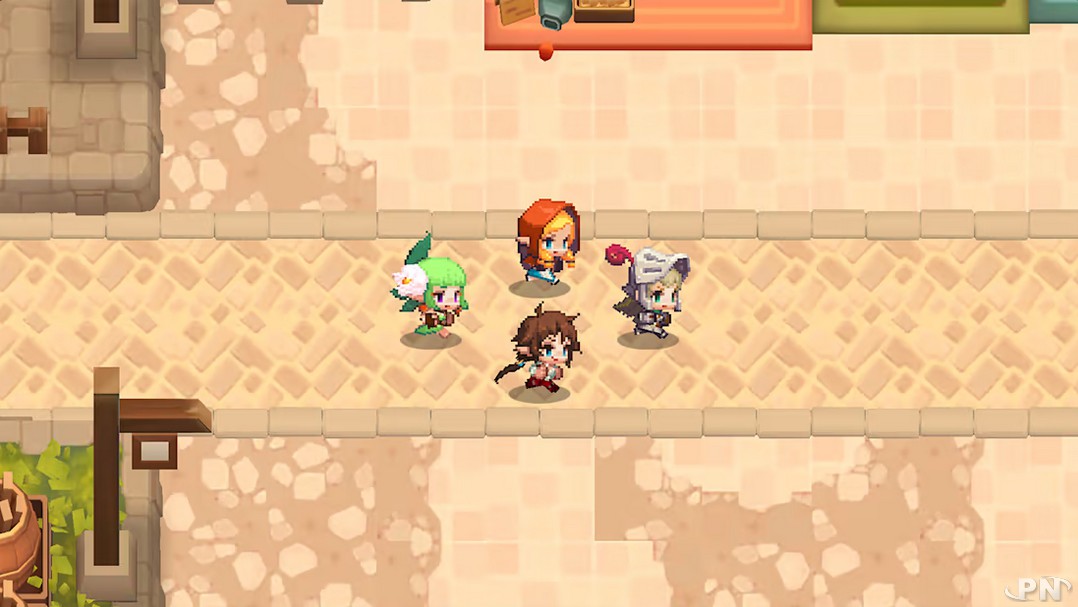 Guardian Tales isn't just about the main mission! Players with a sense of customization will be able to decorate their own floating castle, called Heavenhold, once they have progressed far enough in the game.For gamers who love social media, there is a feature called FaceBreak. As players progress through the story, some characters they meet follow them on social media and post fun and interesting statuses.
As the missions are carried out, the player can unlock many activities: arena in PvP, guild with his friends, customization of his castle. When everything is available, you can easily get lost in the multitude of menus and options available and it will be interesting to check if the mobile game interface has been correctly transposed to the Switch, if possible redesigned for the better.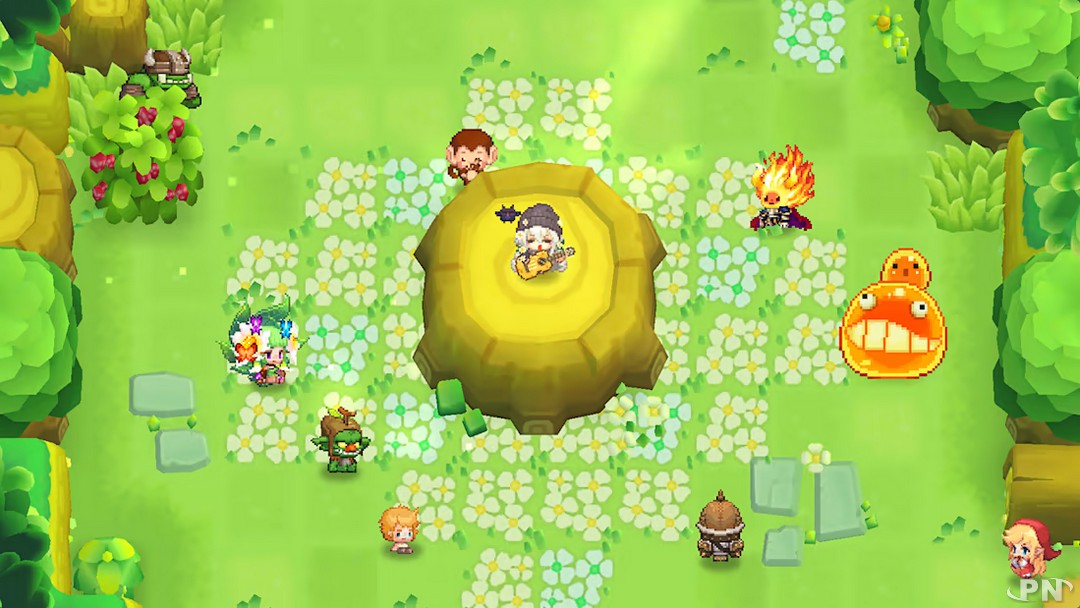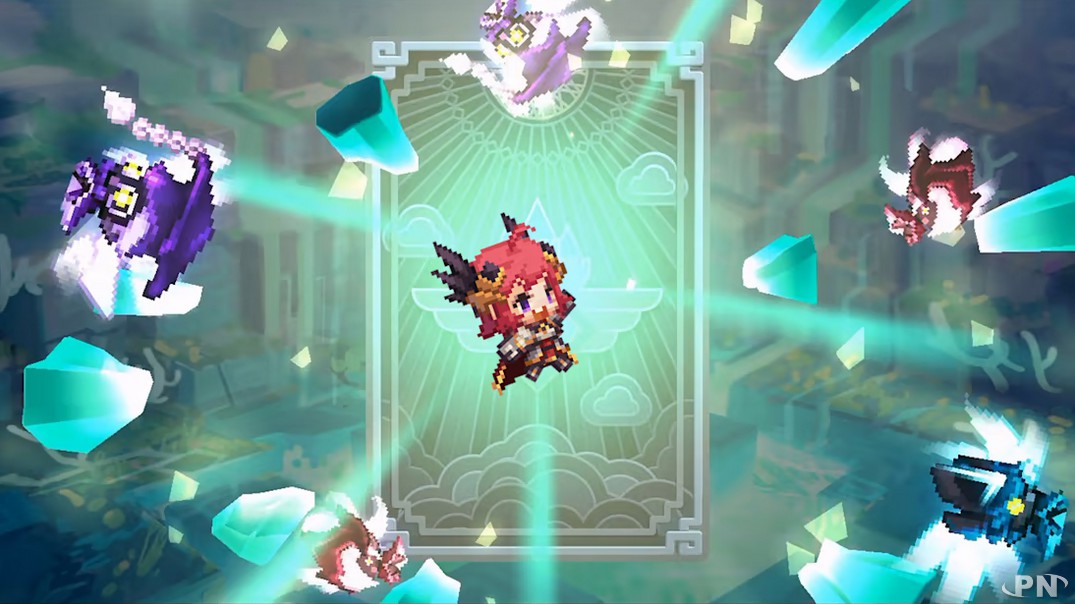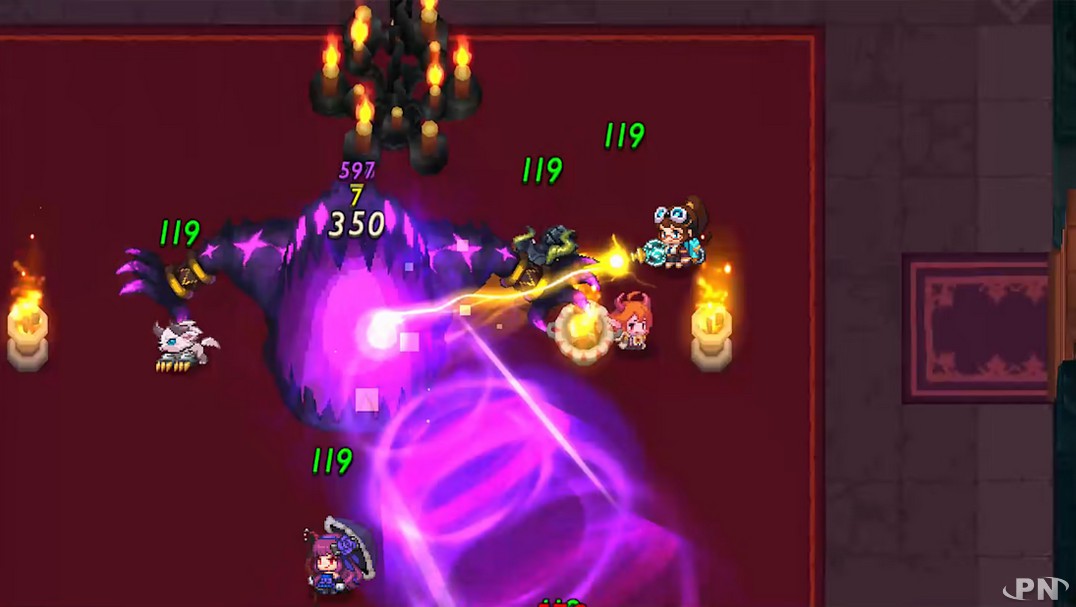 By encouraging players to practice relatively short game sessions, missions generally take less than ten minutes to complete. This title seems perfect for Switch owners who regularly take their console on the go. The content is more than generous and the pixel art is neat.
가디언 테일즈 닌텐도 스위치 버전 트레일러 GUARDIAN TALES NINTENDO SWITCH TRAILER05/10/2022

◈ FEATURES ◈
▶ Puzzle solving game
Lift heavy boulders, throw explosive bombs and zip through obstacles to discover hidden passages that lead to incredible treasures!
▶ Strategic action combat
Dodge, dodge, crush, dive, and battle your way to victory against powerful opponents and colossal bosses!
▶ Challenging bosses and dungeons
Explore dark and dangerous dungeons to challenge the colossal bosses that inhabit them! Evil pig monsters, tremble, the hero has arrived!
▶ PVP and intense leaderboards
Gather and team up your best group of 3 heroes to compete for glory against other players in real-time battles!
▶ Collection of heroes and weapons
It is dangerous to go alone! Collect and choose from over 50 heroes and 100 different weapons, each with their own unique characteristics!
▶ Create a guild with friends
Make new friends, show off your heroes and party in the Guild House! Oh, and relax with the Guild Scarecrow …
▶ Customize your floating castle
Do you like pancakes? Build a pancake house! Do you like clowns? Build a circus! Customize your island as you wish for yourself and your heroes!
▶ Complimentary parodies
Do you like "Easter eggs"? There are tons of Easter eggs in the game. Challenge yourself to find them all!
▶ And much more !!!
Stories, missions, missions, events, rewards and much more !!
Being free, it should be seen above all as a simple and addicting game, but don't expect a scenario worthy of an Oscar. But well done, and with that aura of great mobile gaming, it should be attractive enough to a lot of gamers right now. Good point, the game is translated into several languages ​​including French, so don't worry about understanding.
Nintendo Everything shared a lengthy gameplay video, which lets you check out a little more.
Guardian Tales gameplay for Nintendo Switch05/10/2022