China announced its first death from Covid-19 since May on Sunday Nov. 20. It is an 87-year-old man who died in Beijing, where the increase in cases is gradually leading to the closure of factories and businesses.
The Asian giant is the latest major global economy to conduct a strict so-called "zero Covid" health policy, which consists of imposing confinements as soon as cases appear, mandatory quarantines for people who test positive and almost daily PCR tests to identify transmission Chains.
The Ministry of Health announced on Sunday more than 24,000 new positive cases in twenty-four hours in the country, the vast majority of them asymptomatic. The large manufacturing province of Guangdong (south), where the metropolises of Guangzhou and Shenzhen are located, is by far the hardest hit.
Read also:
Article reserved for our subscribers

Covid-19: the Chinese exhausted by repeated confinements
Store closures and teleworking
In the capital, Beijing, 621 new cases have been identified. The man who died in Beijing had mild Covid, but his condition worsened following a bacterial infection, according to state broadcaster CCTV. This is officially the first death since the end of May.
Major shopping malls announced their closures on Sunday. Others have simply reduced opening hours or banned table service in their restaurants. Several office buildings in the Chaoyang District, home to the business district and embassies, have called for companies to switch to telecommuting. Parks, sports halls and gyms are also closed. The authorities had asked on Saturday to limit movement "non-imperative" between different districts in Beijing, in order to prevent the spread of the virus.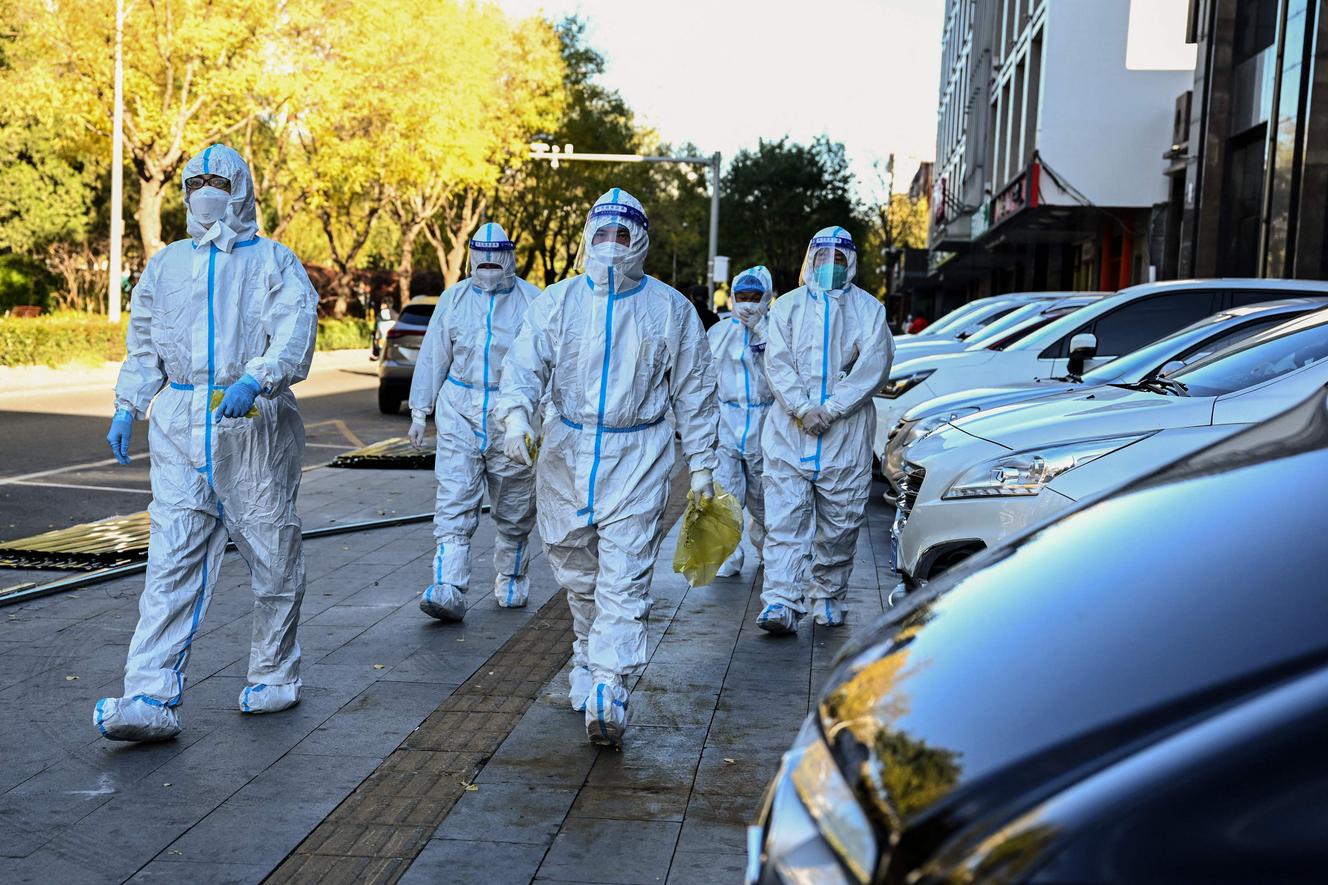 Fatigue and contestation of health measures
Beijing residents are confined to their homes and others have been quarantined in specific centres. But the authorities do not seem to want to impose too strong restrictions for the moment on a population that is expressing immense weariness with the anti-Covid measures.
On the Chinese social network Weibo, similar to Twitter, comments under articles regarding the epidemic in Beijing have been filtered, notes Agence France-Presse (AFP), probably to avoid too strong online protests against health measures.
Read also:
Article reserved for our subscribers

Covid-19 in China: confusion and anger over the total containment of a Canton district
China announced on November 11 a relaxation of its "zero Covid" health policy, with, in particular, the reduction of quarantines, especially for international arrivals. A return to normality, however, remains a distant prospect as lockdowns, quarantines and screenings continue to be imposed on a massive scale. The Guangzhou metropolis, for example, launched a general screening on Sunday in the central Haizhu district, home to some 1.8 million people.